Large mobile ledscreen with stage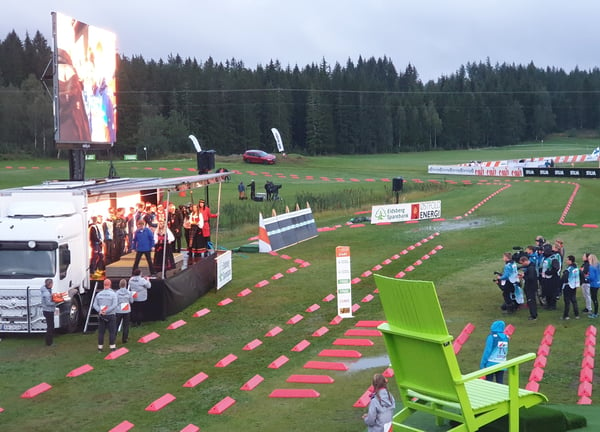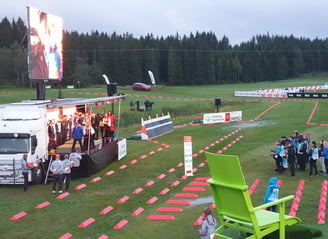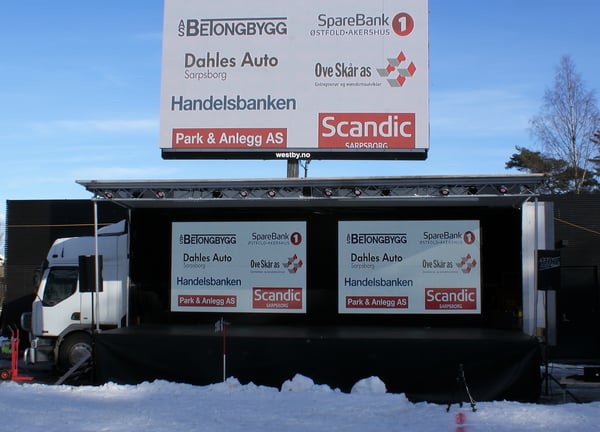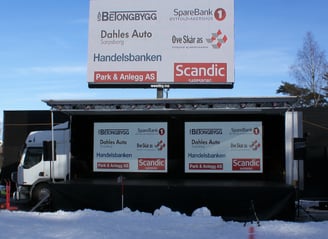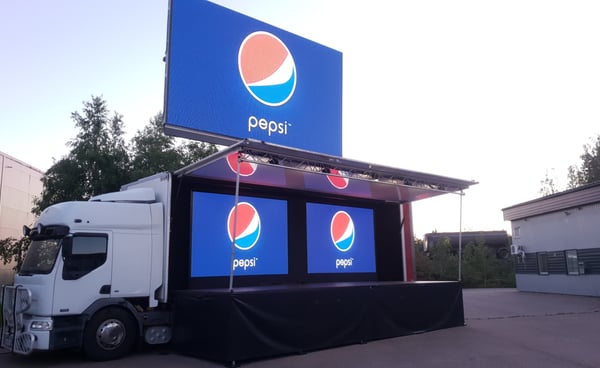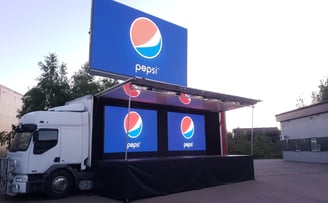 Large ledscreen: 6.10 m x 3.60 m - 8mm SMD
2 x ledscreen on stage: 3 m x 2m - 3,91mm SMD

2x32A 400 volt or
1x63A 400 volt.
Generator 400V 60 kVA or larger is also usable.

Screen 50Hz.

Integrated stage with roof

PA system with wireless michrophones

Truck: 2,5 m width - 11,5 m long - 8,9 m height with screen at full height

Stage: 7,8 m x 2,5 m.


Prices

Ledscreentruck kr 32.000,-

Options
2 stk ledskjermer på scene kr 4.000,-
Scene kr 3.000,-
PA kr 2.000,-

Tekniker/sjåfør fra kr 6.000,-

Prisene gjelder pr. dag.

Pris pr. kilometer kr 25,-
Evt. mva. kommer i tillegg.

Kameraproduksjon og streaming på forespørsel.